Temptors
The traditional chikkis are potential enough to beat the goodness of the energy bars in many ways. They are not only tooth-some but also are rich in energy, containing health benefiting nutrients, minerals, antioxidants etc. The chikkis are sweetened using organic Jaggery and hence help in satiating the sweet craving in a healthy way. Composition of chikkis has only good calories and good fats that make it qualified enough to be addressed as a good alternative to the artificially sweetened candies and other sweet snacks.

The history of chikkis has a stronger ground in the states of Gujarat and our chikki temptors are better than the best. Be it the crunchiness, freshness or non-sticky quality of the product temptors are too tempting to refrain from. The healthy and sweet snack bar is available in different flavours like: the antioxidant rich sesame chikki, the bone & weight-loss friendly fox nut chikki and evergreen peanuts chikki. Enjoy munching and satiate your sweet-tooth in a healthy way. Keep your pantry stocked up with temptors so that you can munch the one of your choice anytime.
Temptors - Sesame Seed Chikki
Peanut and Sesame Seed Chikki
Urmin Group of Companies
"Urmin House", Sindhu Bhavan Marg,
Off S.G. Highway, Bodakdev,
Ahmedabad – 380059 Gujarat, India.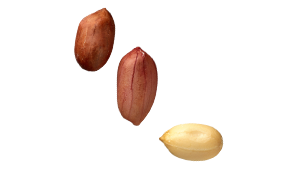 © Urmin Group. All Rights Reserved.