Kalam Design
Sheetal started her so-called 'practice' by doodling. Peacocks, lotuses, mangoes and shapes and designs of all sorts pored themselves out from her hands at every chance she got during the bits and pieces of free time that erratically appeared in the busy days of her bustling joint family life. In between the daily household "to-do" list...the doodles soon found their way to almost all scraps of paper, back pages of diaries and notebooks. Often, not even the backside of the grocery bill was spared. Remembering the number of times she missed what was taught in class during college days due to this notorious tendency, she thought.... "Ah! Bad habits die hard." Little did she know, that this "bad habit" will one day transform into meaningful work which will be a vehicle of her expression.

From paper to products, along side sisters-in-law Krishna Majithia and Sarika Majithia, without whose support, this wouldn't have been possible... without their company, it wouldn't have been as much fun. Now, the trio works on developing products and has expanded into a range of lifestyle products like- Mugs, Trays, Coasters, Pen stand, Gift Boxes, Scarves, Ties, Mobile covers and many more, with unique Kalam designs on each.

Kalam also offers customizations for wedding invites and corporate bulk orders.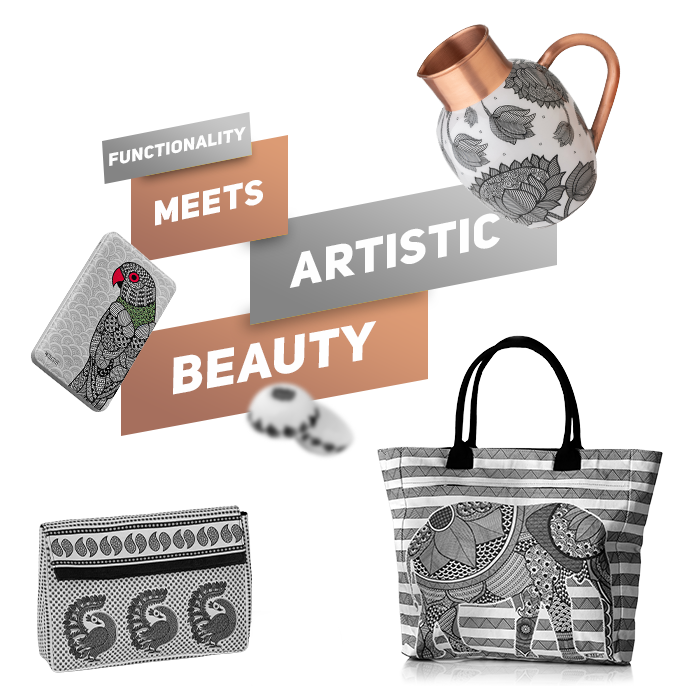 Dining, Home Decor and Accessories
Urmin Group of Companies
"Urmin House", Sindhu Bhavan Marg,
Off S.G. Highway, Bodakdev,
Ahmedabad – 380059 Gujarat, India.
© Urmin Group. All Rights Reserved.