Baghban Bilas
Indian goose-berry popularly called as Amla is an excellent source of Vitamin C. The citrus, best anti-ageing fruit Amla helps in giving healthy glowing skin besides boosting immunity and metabolism. Nutritional profile of Indian goose-berry is studded with a range of health benefits.

The brand Baghban Bilas presents the superlative quality of Amla powder which are fresh plucked from the trees. The pure and natural product; Baghban Bilas is highly recommended for regular consumption.

It contains added flavour natural and natural identical (Mint & Herbs) & Artificial flavouring substance:
(i) Preparation containing granules of fruit and vegetables, flavours and artificial sweetner.
(ii) This mixture contains saccharin sodium can be used as pan flavouring material.
(iii) Not recommended for children.
(iv) No sugar added in the product.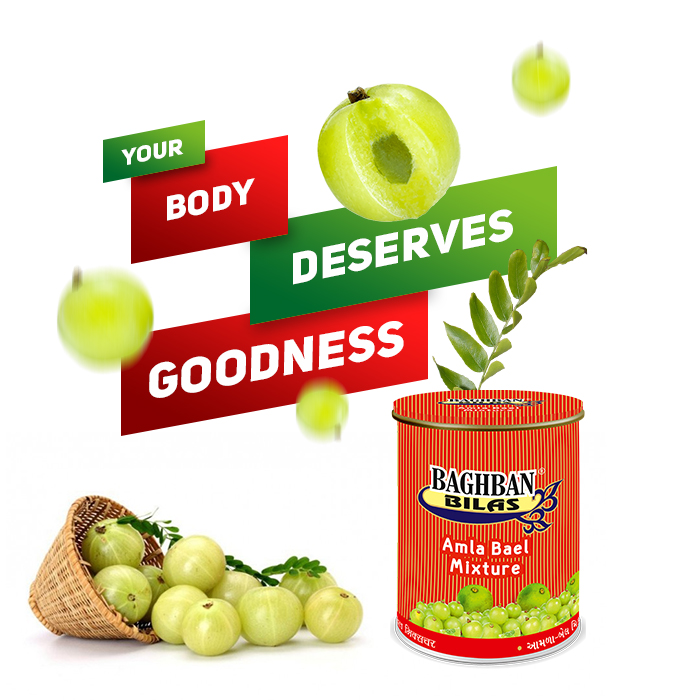 Baghban Bilas - Amla Bael Mixture
Urmin Group of Companies
"Urmin House", Sindhu Bhavan Marg,
Off S.G. Highway, Bodakdev,
Ahmedabad – 380059 Gujarat, India.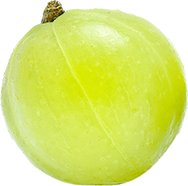 © Urmin Group. All Rights Reserved.